We are the longest-serving community magazines in our areas. Delivered by Royal Mail, local businesses have gladly used our services for decades.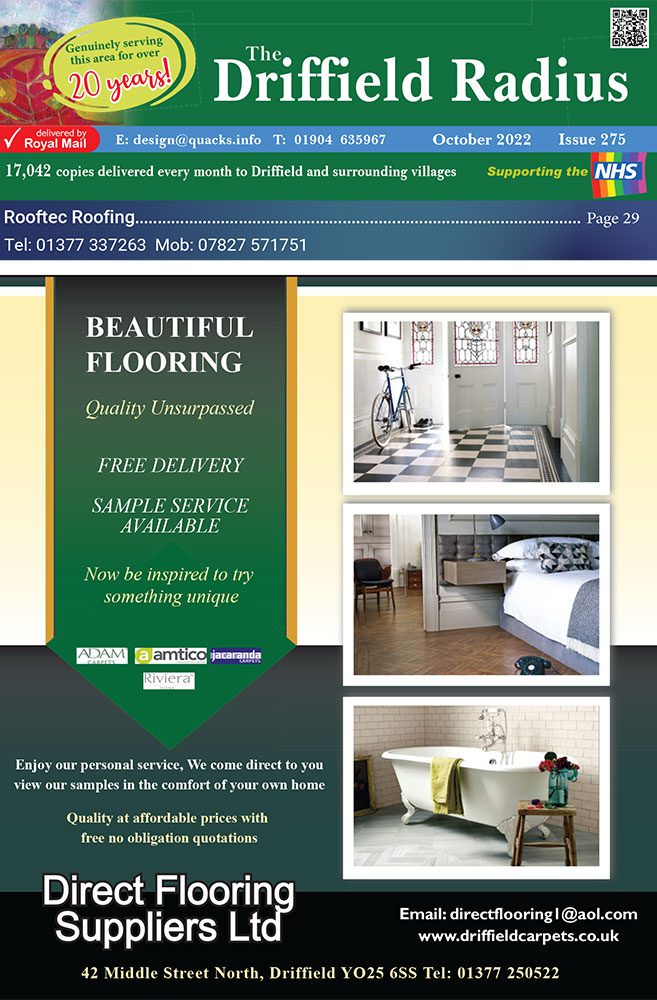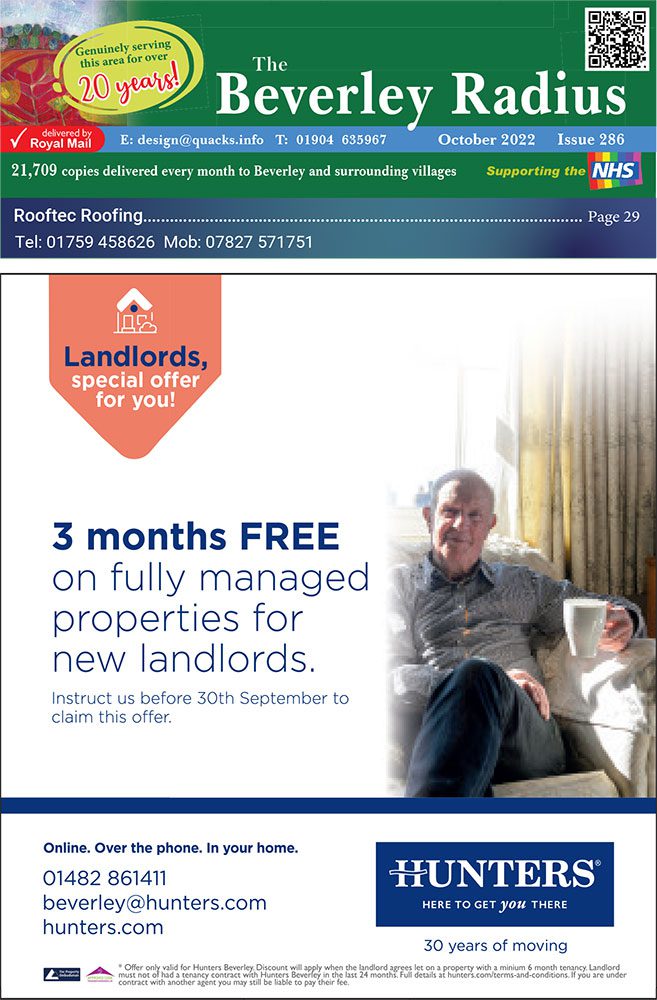 As new houses are built and communities grow, so does our distribution.
We will always do our best to help you in any way possible (big or small), so you can get customers in your area.
One
See all delivery points in HU17 sectors 0, 5, 7, 8 & 9
Arram
Bentley
Beverley
Bishop Burton
Broadgate Catwick
Cherry Burton
Etton
High Gardham
Holme on the Wolds Leconfield
Leven
Low Gardham
Meaux Routh
South Dalton Thearne
Tickton
Walkington
Weel
Woodmansey
One
See all delivery points in YO25 all sectors
Aike
Atwick
Bainton
Barmston
Beeford
Bewholme
Brandesburton
Brigham
Brough
Burton Agnes
Burton Fleming
Cottam
Cowlam
Cranswick
Dannington
Driffield
Dringhoa
Eastburn Elmswall
Emmotland
Fimver
Fordon
Fostone on the Wolds
Foxhole
Fridaythorpe
Garton on the Wolds
Gembling
Grandsmoor
Great Kelk
Haisthorpe
Harpham
Hempholme
Hutton
Kelk
Kelleythorpe
Kilham Kilnwick
Kirkburn
Laind
Langtoft
Lawthorpe
Lissett
Little Driffield
Little Kelk
Lockington
Middleton on the Wolds
Nafferton
Neswick
North Dalton
North Frodigham
Nunkeeling
Octon
Rudston
Rudston Parva Scorborough
Skerne
Skipsea
Sledmere
Southburn
Sunderlanwick
Thornholme
Thwing
Tibthorpe
Towthrope
Ulrome
Wandsford
Watton
Wetwang
Wilfolme
Wold Newton
One
See all delivery points in YO41, YO42 & YO43 all sectors
Allerthorpe
Aughton
Barmby Moor
Bielby
Bishop Wilton
Bolton
Bugthorpe
Burnby
Buttercrambe
East Cottingwith
Ellerton
Elvington
Everingham Fangfoss
Full Sutton
Garrowby
Gate Helmsley
Goodmanham
Gowthorpe
Harswell
Hayton
High Catton
Holme on Spalding Moor
Hotham
Huggate
Kexby Kilnwick Percy
Kirby Underdale
Laythan
Londesborough
Low Catton
Market Weighton
Melbourne
Meltonby
Millington
Newton on Derwent
North Cliffe
North Newbold
Nunburnholme Pocklington
Sancton
Sand Hutton
Scrayingham
Seaton Ross
Shiptonthorpe
Skirbenbeck
South Cliffe
South Newbold
Stamford Bridge
Storwood
Sutton on Derwent
Warter
We have used The Radius magazine for many years, they are easy to work with and the advertising has brought us many new enquiries….'
Go on our Facebook page and "like us" as we try to update information as much as possible.