about us
Acquired by quacks in 2000 from one Ray Howden the ethos behind the radius is based on a belief  in providing a service that gives more in use value than it takes in cash value.
The radius team prides ourselves on our comprehensive and friendly service, helping put local businesses with their local community to benefit their local economy. The radius is an economical way for local businesses to communicate with local people and create an awareness of their products and services.
We use the royal mail to distribute the radius magazine to ensure that the full circulation is reliably delivered alongside the post over four dedicated areas detailed in the distribution tab. We have experienced and qualified design and copy writing staff who can create your advert, to your specifications to effectively communicate with your target audience.  
History of Quacks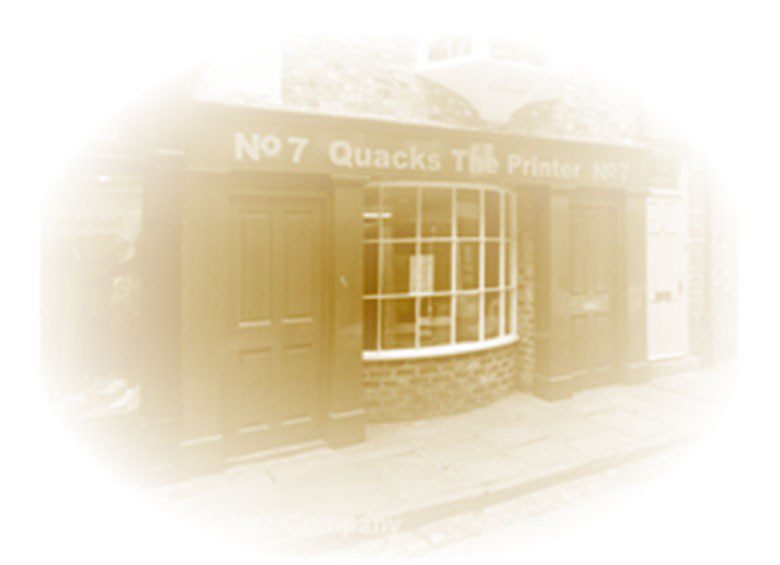 Back in 1703 John Jackson printed a book of anthems for Tom Wanless the Minster organist. The following year saw him repeating his success by printing a 32 page thanksgiving sermon for the Minster, shortly after the battle of Blenheim.
During the 1980's Jackson House became a centre for producing antiquarian book catalogues for book sellers all over the UK and even in Belgium. This led to the Waddleton project being printed and published at Jackson House for Cambridge University.